The main two arguments for having credit cards are as follows:
What if I have an emergency, and I do not have the funds to cover it.
It is hard to build credit without a credit card.
First things first, there are ways to prepare for an emergency without relying on a credit card. You can start a rainy day fund, putting a few extra dollars away every pay period in to an "untouchable" fund.  Once the fund reaches a certain limit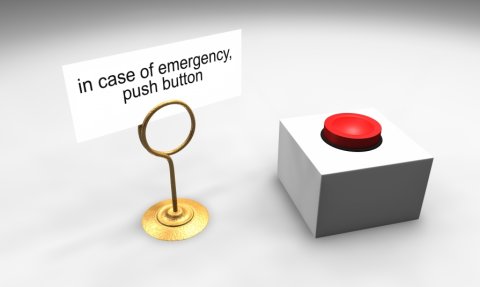 (say the maximum balance you could have put on that emergency credit card) you have already created a great habit of saving that you can continue in another account. You could use the extra money to start a nest egg, vacation fund, or luxury fund. Having a second rainy day fund can also help when multiple emergency situations happen (sometimes within a short time frame).
Another reason the "emergency" credit card system does not work: People generally do not use them as an emergency resource, they use them as a part of everyday spending. So when the situation comes that you actually need the credit card it can have a balance, or be maxed out preventing the person from paying for the necessary items. This is an example of a situation where people have to max out or put a balance on another credit card or get a personal loan. You could eventually pay off the balances, but it is going to take a lot of hard work, and stress that could have been prevented.
The argument that credit can not be built without a credit card is simply not true.  You can build your credit by paying your rent on time, paying bills such as cell phones, utilities, car payments and insurance, granted these do not hold as much weight as a credit card payment, but it is a safe no hassle way to boost that score.  If you must use a credit card use it wisely, put regular everyday charges on it that you know you can pay off every month. A great way start building credit is putting gas in your gas tank once a month on your credit card. It is usually only a 20-60 dollar sale; however it is easy to pay off when your statement comes around and it isn't a frivolous charge.